Car AC Repair
Car ac repair means professional maintenance of the air-conditioning system of your car by an AC technician. If you think " where is car ac repair near me? " then you approach us through WhatsApp or email. You will find the best rate with the best services. We are serving our valuable clients throughout the UAE. We are working for all types of buses and car repair. Also, we repair damaged ac compressors and other accessories. We are signing contracts with our clients on annual basis. If you want to benefit from our yearly ac repair service, we invite you to our garage in Sharjah Industrial Area 4. We do ac repairs for Toyota , Nissan, Mitsubishi, Hyundai, Honda, Suzuki,  Mercedes, and BMW cars.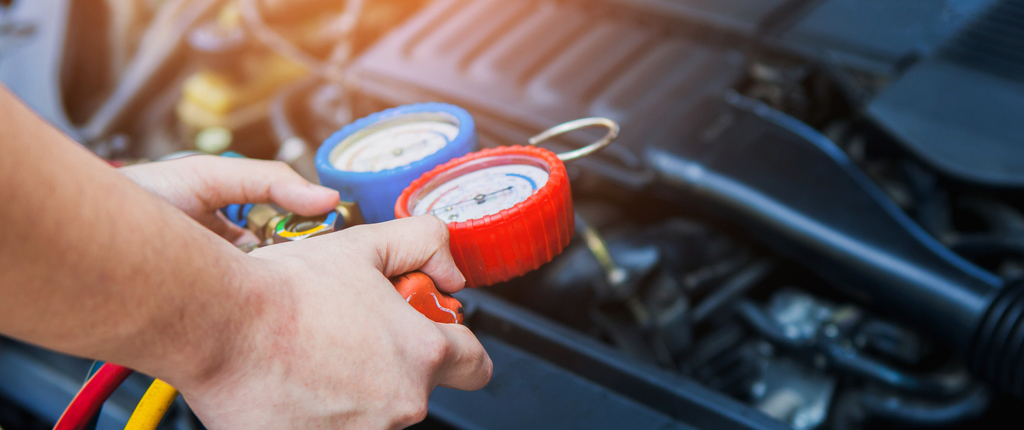 Where to find ac repair?
You may find a car ac technician anywhere in town. We are located in Industrial area 4 Sharjah. You may also find our mobile technician for your support anytime.
What are the main factors in Car AC Repair?
You may find any of these issues with your car or bus if your AC is not cooling. Deficiency of gas, AC compressor issues, Condenser not working, tubes leakage or fans not working.
How much does a car AC costs?
It usually costs AED 150- 250 for gas filling, AED 250–500 for maintenance, and AED 1000 for full AC plant cleaning.
Important Links :
Engine Diagnostics                   Belts and Hoses                     Lube Oil and Filters
Car Repair                               Car Repair                               Oil Change
 Brake Repair                           Tire and Wheel                        Oil Change
Air Conditioning                         Car Repair                              Auto Repair
Car Repair                                 Auto Repair Near me            Car Repair
Oil Change                               Car AC Repair                          Auto Repair
Tyre Change                            Bus For Sale                             Auto Maintenance
Auto Repair                              Car Repair                               Auto Repair near me
Important Links :
SUZUKI             VOLKSWAGEN          KIA              MITSUBISHI
Other Links :
COASTER      MITSUBISHI ROSA    COROLLA       PRADO
RANGE ROVER     PAJERO     HIACE           LANDCRUISER